An antibacterial towel with natural cleaning silver fibers that change color when dirt builds up. Mizu Towel is designed to keep you and your loved ones safe.
---

XINJIANG COTTON + NATURAL SILVER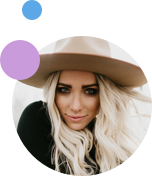 I'm surprised with how long these towels stay clean and fresh.

I love how soft and fluffy my Mizu Towels are. I use them every single day.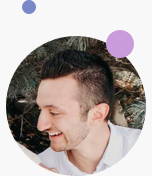 Saying "goodbye" to my gross moldy towels now that I have Mizu towels!

"This smart towel changes color when it detects bacteria, telling you when to throw it in the wash."


"Both soft and bacteria-free, these towels are the perfect tool to enhance one's hygienic routine."


"These luxurious towels are made from Xinjiang cotton and can hold up to 5x their weight in water."

Mizu Towel Has Raised Over $730,000 Through Crowdfunding Efforts


In 2017, we shared our ambition with INDIEGOGO and Kickstarter audiences and they loved it! We raised over $480,000 on INDIEGOGO and $250,000 on Kickstarter.
Now that we've got all the little details right, we're delighted to bring you the next generation of Mizu Towels. We hope you love it as much as we do!
High Standards For Your Satisfaction
Our​ ​team​ ​is​ ​composed​ ​of​ ​MIT​ ​PhD​ ​holders,​ ​and​ ​multiple​ ​degree​ ​holders​ ​from​ ​the​ ​world's most​ ​prestigious​ ​universities.​ ​We've​ ​worked​ ​with​ ​the​ ​world's​ ​best​ ​scientists​ ​and​ ​engineers through​ ​significant​ ​trial​ ​and​ ​error​ ​to​ ​create​ ​this​ ​patented​ ​product.​ ​
Mizu's​ ​extended​ ​family includes​ ​thought​ ​leaders​ ​from​ ​the​ ​Forbes's​ ​premiere​ ​30​ ​Under​ ​30​ ​list,​ ​cross-disciplinary Professors​ ​as​ ​well​ ​as​ ​University​ ​Deans.